Washington High School


Class Of January 1963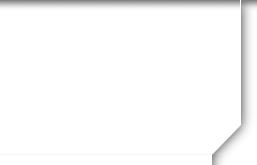 Tony Powell
I wound up 2019 knowing that I was going to have hip replacement surgery. I tried a steroid shot in mid-September, but it didn't help. (They neglected to tell me that I would not be able to have surgery for three months after the shot.) During that time, I was able to make extensive use of the Wellness Center at the hospital, namely swimming pool, warm water therapy pool and the biggest sauna I have ever seen. I was even able to get in a course of physical therapy to prep for my surgery.
My operation was January 23 after which I spent three nights in the hospital followed by two weeks in a physical rehab facility. We opted for the rehab facility because our house has lots of stairs. It was a good choice as they taught me how to get out of bed, how to dress myself, how to shower, how to get into and out of the car, etc. I also met a lot of really great people!
Once home, I had visits from a Physical Therapist and finally went back to the Wellness Center for seventeen more sessions. (This was when the lockdown occurred.) I was able to continue my therapy sessions, but the pools and workout areas were all closed.
I did have lots of visitors during my recovery, mostly my wife, kids, other relatives, and badminton friends. (I have been a badminton player for the last forty years and have met and know other players of all levels around the world.)
Last year we spent a month in Hawaii followed by eight days in Quebec City. We thought we would maybe do the same thing this year, except for time off for my surgery.
Instead, today, we work in our yard, get a fish fry from Culver's, have Sunday lunch at McDonald's drive through and take drives around northeastern Illinois. Grocery shopping is considered an outing! I have been doing some woodworking in the basement and participate in a weekly ZOOM meeting with some badminton friends. Seeing as some restrictions have been partially lifted, I may try to go out and play again very soon!