Washington High School


Class Of January 1963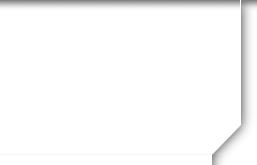 Final Information & Details
Please note that we've added a Saturday morning tour of our school. See below for more information.
Friday, June 21st
5pm Tour of Sprecher Brewery
The brewery is located at 701 Glendale Ave. which is the first street south of Hampton Ave. Turn west off of Port Washington Rd., go under the I43 freeway, and it will be on your left. There is a parking lot on the west end of the building or you can park on the street.
See this page for more precise directions.
http://www.sprecherbrewery.com/directions.php
At tour's end, everyone will get 4 samples of beer (chosen from up to 20 beers on tap) and a beer tasting glass to take home. Tour participants also get to sample all of Sprecher's gourmet sodas.
6:30pm Mama Mia's
Mama Mia's is located at 2615 W. Silver Spring Dr.
From Sprecher Brewery, head north on Port Washington Rd. to Silver Spring Dr., turn west and head to 26th street.
Food selections will include pizza, meat and vegetarian lasagna, and all-you-can-eat garlic bread. Cash bar.
Both these events are casual, so dress comfortably.
Saturday, June 22nd
10:00am School Tour
Yes, there was enough interest that we are offering a tour of the school. It will start at 10am and will last 1½ hours. We probably don't need to remind you that the school is located at 2525 N Sherman Blvd, just south of Center St.
Please meet at the door located furthest north on Sherman Blvd--closest to the field, the one with the large porch.
There is no cost and you don't need to tell us if you are coming. Just show up by 10am.
5:30pm Edelweiss Boat Tour
The boat departs from the Port of Call Bistro located at 106 W. Wells St. which is just on the west side the Milwaukee River.
Please arrive 20-30 minutes before departure. The boat will leave promptly at 5:30, so please don't be left behind!! There is a deck at the restaurant where we can gather and have a drink prior to departure.
Allow yourself plenty of time to find parking. It is a busy weekend in Milwaukee. Here is an interactive map of downtown Milwaukee that presents the parking options.
The boat is fully enclosed so the trip is on even if it is raining.
Appetizers are included with a cash bar.
7pm Rock Bottom Brewery
The restaurant is located at 740 Plankinton Ave. That is directly south of Wells St., also on the west side of the river, so it will be an easy walk across the street from the boat. We have a room in the lower level. Here's what's in store:
A buffet dinner is included with a cash bar.
There will be a program hosted by our very own Dennis Kruse.
There will be a photo booth so you can capture some crazy poses with old friends to take home with you.
There will be a gift drawing from the postcards that were sent out in January. Don't forget to bring yours!
Sales of Washington High School merchandise. The proceeds will benefit the Washington HS Alumni Scholarship Foundation. Last year alone, the Foundation awarded 29 scholarships to WHS graduates.
A raffle to win beautifully framed prints of Milwaukee County Stadium and Miller Park. This also benefits the Foundation, so bring your wallet.
The Saturday evening events are also meant to be comfortable, so smart casual dress is suggested.
By the way, if you want to know who else is coming, check out this page on our website:
http://www.washington63.com/Classmates-Attending.htm
We hope this will be a memorable and fun weekend for the Class of January 63.